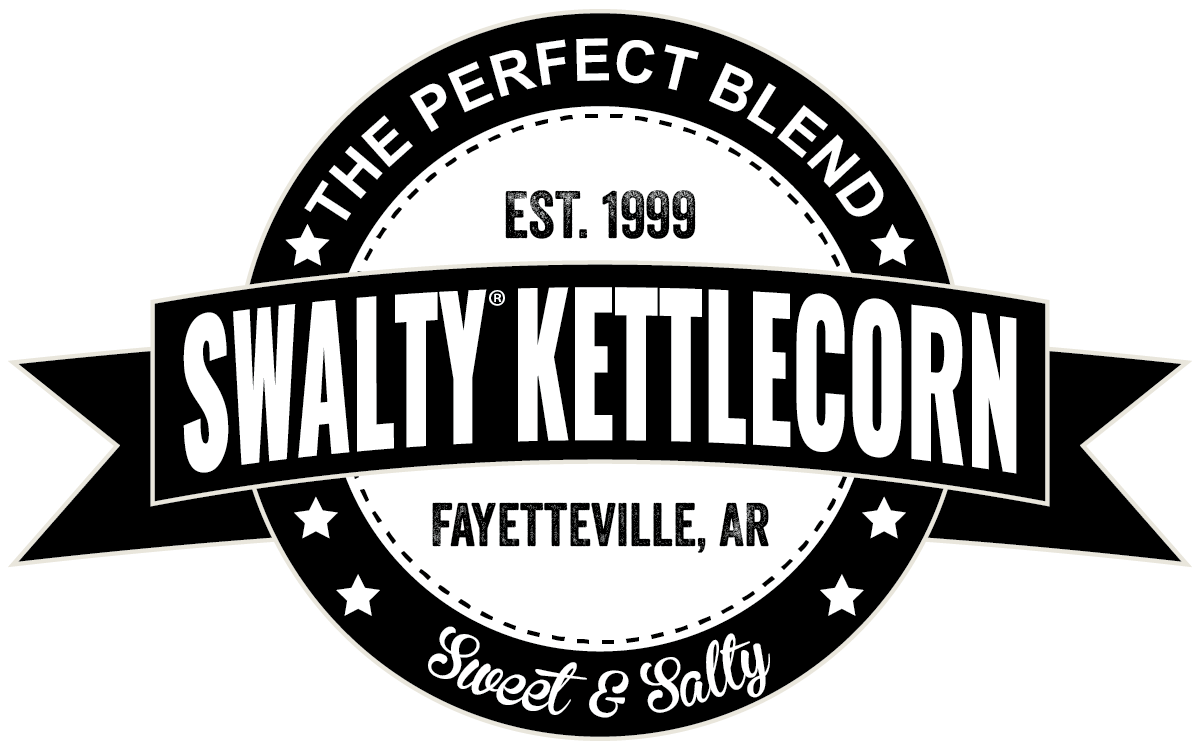 Swalty Kettlecorn
The perfect blend of SWeet and sALTY!
What makes Swalty America's favorite? We use butterfly popcorn, which is light and crunchy. We cook our kettlecorn in small batches to ensure even cooking and proper coverage of all that good stuff! Try it, we guarantee you won't be disappointed.
Swalty Kettlecorn is a locally owned company providing you the best sweet and salty kettlecorn.
Buy Swalty Kettlecorn!
Select the Swalty products you want below to start your order
Have a Special Event coming up or want to order Wholesale?
Contact Us today to discuss your project
University of Arkansas at Fayetteville
Harps Food Stores
Marvin's IGA
Price Cutter
All My Treasures
Bentonville Library Cafe
Jefferson Regional Medical Center
And many more specialty stores!
Bentonville Farmer's Market
Bentonville First Friday
The perfect blend of SWeet and sALTY!